Single: $50 ~ Double: $65

Everything you need in Antigua while staying within your budget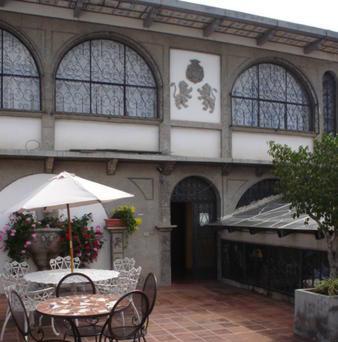 About Us:
Posada Don Valentino is an affordable hotel in the heart of Antigua offering everything you need during your stay in Antigua while staying within budget.
Our hotels great location, only two blocks from Antigua's Central Plaza, allows you to be close to all the important sites and gives you a short and safe walk home every night, but it is far enough away so you have peace and quiet.
Facilities & Services:
All rooms have:
Private bath
Hot water
Cable TV
High speed WiFi
With your stay comes:
Shared kitchen
Laundry room
For an addition $5.00 you can use the pool and sauna
Rates:
Single: $50.00
Double: $65.00
Triple: $85.00
Quadruple: $96.00
Quintuple: $105.00
Price are in US$. They include taxes.
Prices are subject to change. They will increase Christmas and Easter.
Of Special Note:
We have eighteen comfortable rooms in a secure part of town. The local "Mercado" is a block away. You can buy food there and cook in our shared kitchen.
Where we are:
5a Calle Poniente #28
La Antigua, Guatemala
We can also arrange door-to-door shuttle service between Posada Don Valentino and the airport (GUA), Panajachel, or anywhere in Guatemala.