Transport to and from Antigua
Visit-Antigua.com has a sister site: TransportGuatemala.com where we offer shuttle services and private vans to and from anywhere in Guatemala. Due to Antigua's central location many travelers use it as a point from which they visit other popular destination such as:

Guatemala City & La Aurora International Airport (GUA),
Lake Atitlan & Panajachel,
The market in Chichicastenango,
and Monterrico, on the beach.
Our service is door-to-door — we will pick you up and/or drop you off at your hotel or GUA — or anywhere in Guatemala. If you do not see your destination above go to TransportGuatemala.com.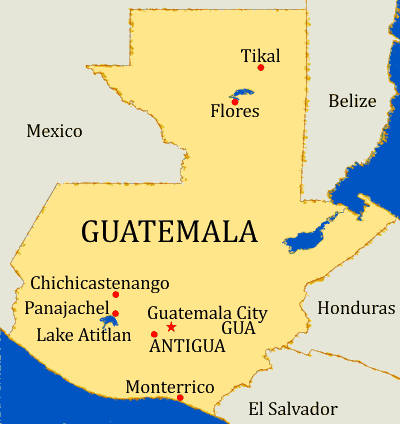 Below are schedules and prices:
The links below will take you to TransportGuatemala.com.
Shuttles between Antigua and Guatemala City (GUA):