Suite: $135 ~ Master Suite: $160

Six quality rooms away from the hustle and bustle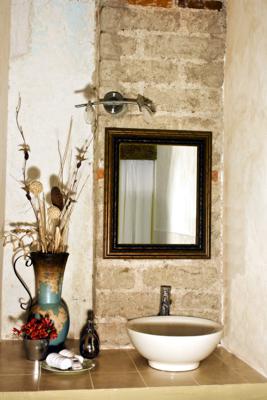 About Us:
Hotel Las Iglesias is surrounded by a number of magnificent ancient churches and is across the street from a beautiful old park.
Facilities & Services:
The rooms are decorated in Spanish colonial style. Each has:
WiFi
Flat screen TV
Cable TV
Telephone
Hair dryer
Rates:
Standard Suite: $135.00
Master Suite: $160.00
Price are in US$. They include taxes.
Prices are subject to change. They will increase Christmas and Easter.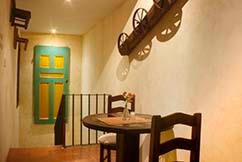 Of Special Note:
The rooms are named after six nearby churches: Escuela de Cristo - built in 1664, San José El Viejo - 1740, Santa Clara - 1715, San Francisco - 1542 (only 50 years after Columbus came to the Americas), San Agustin - 1657, Ermita de la Santa Cruz - early 17th century. All have suffered damages in the numerous volcanoes that have hit the city over the centuries and are in varied states of restoration–and are all the more magnificent for it.
Where we are:
Hotel Las Iglesias is located on '2 Avenida Sur' (2nd Avenue South) in an old neighborhood named 'El Tortuguero' (the place of turtles)—not quite on the outskirts of Antigua, but well away from the busy center of town.
We can also arrange door-to-door shuttle service between Hotel Las Iglesias and the airport (GUA), Panajachel, or anywhere in Guatemala.